Welcome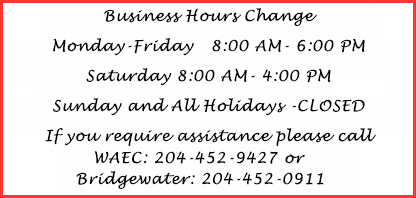 Precious Pet Cremation has been a family-owned and operated business for 35 years!
Please Follow These Guidelines:
Before arriving at our facility:
Please call our general line at 204-633-6088 to make arrangements and receive instructions before arrival. We ask this to respect the privacy of each family. When arriving, we ask that you remain with your vehicle and call us to advise your arrival.
We ask that you call first and wait for instructions so we can maintain your privacy, as we will only allow one family in our facility at a time.
Dropping off deceased pets:
Please call our general line at 204-633-6088 as soon as you arrive and wait for instructions. At this point you will be invited into our facility. Staff will take all information required and answer any questions you may have.
Picking up pet cremains:
Once you have arrived, please call 204-633-6088. At this point, you will be invited into our facility, where you will pick up your pet cremains and any of your pet's belongings.
COVID 19
Cleaning
We want to assure you that now and always, the health and safety of our clients are our top priority.
We are using Nixall disinfectant/sanitizer. We have chosen to add this product to our cleaning routine to do our very best to protect our clients.
We are cleaning and disinfecting all offices and high-traffic areas. All surfaces on site are constantly being cleaned.
Important Information
Payment Methods
We Accept: Cash, Visa, Mastercard & Interac
Why Choose Precious Pets?
Precious Pet is a family-owned business that has been in business for 35 years. We have been looking after both our pets and those belonging to others. We feel we can offer a more empathetic approach to the pet loss experience rather than someone who is simply in the cremation business.
During the last 35 years, we have provided aftercare for those precious pets through our specialized pet cremation services.
We have had to make the final arrangements for many of our family pets throughout the years. We feel that a dignified cremation is an ultimate way to express our gratitude for the time together. We would be honored to provide you with the respectful, personal service you and your pet deserve. After you have made the final aftercare arrangements with your Vet, including choosing the type of service desired (witnessed, private, or communal cremation), please feel free to contact us to discuss the details of your personal pet cremation needs. Reasonable special requests will not be denied. One thing we do not offer is paw print impressions.
If your pet is not at a Veterinary Clinic, you can drop off your deceased pet at our facility. You may also contact us directly to arrange for service, although there is an additional charge for pick up or return to a private home.
△
Contact Us