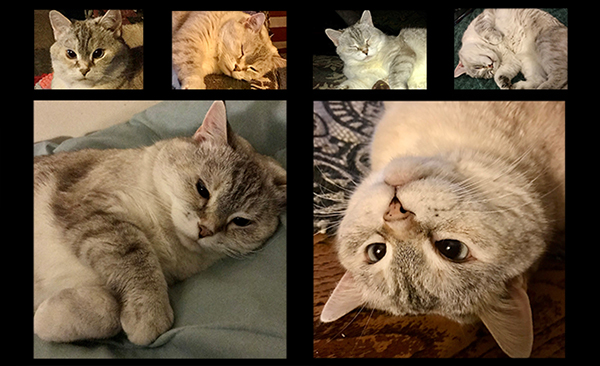 Mew
October 3, 2012 - January 12, 2023
My life got a little quieter today.
With one phone call my life changed.
Hearing that you have passed on, I lost apart of me, it went with you.
It all feels so surreal how could this happen. Now as I sit here inside my own head.
It's not about me anymore, all the memories come flooding back.
I'll miss the way you greeted me every morning when I woke up, and every time that I came home!
I'll miss those precious moments when the silence was all we had!
I will miss seeing you light up with the chance to go outside.
I'll miss searching for you, when you would go on a little adventure.
And too many other things to count.
But most of all I will miss you!
I'm sorry my sweetest friend that I never caught all of this sooner.
I'm sorry that I was too blind to see you were in so much pain.
I'm sorry that all of this happened to you.
I wish I could take it all back and just have you still here with me!
And now as your bed sits empty, I wish I can look over and still see you there looking back at me.
I wish I can give you one last kiss.
And finally get a chance to say goodbye!
Thank you my friend for being a part of my life.
Thank you for allowing me to be a father to you.
Thank you for allowing me to rescue you!
Thank you for being my best and most sweetest friend.
As you pass the gates of heaven, where you feel no pain. Running around in endless fields.
I hope one day I will join you.
Until I see you again, just know I will always love you and I will never ever forget you!
My Precious Mew
Jonathan Hamilton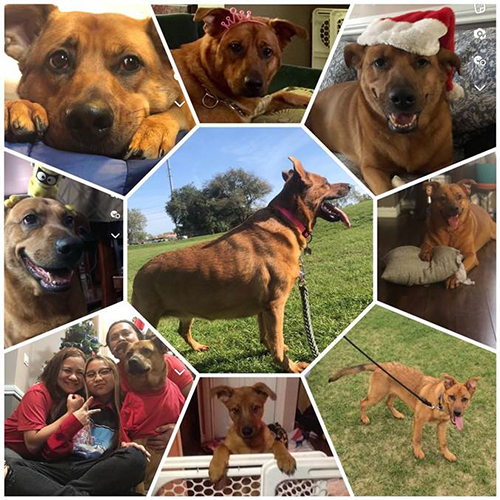 Milo
June 1, 2017- July 3, 2023
"Those we love don't go away, they walk beside us everyday.
Unseen and unheard, but always near.
Still loved, still missed."
Run free our dearest MILO, we love you!
Pingul Family (Darcy, Melody, Sam, Jinju, and Tokyo)
Forever In Our Memories & Our Heart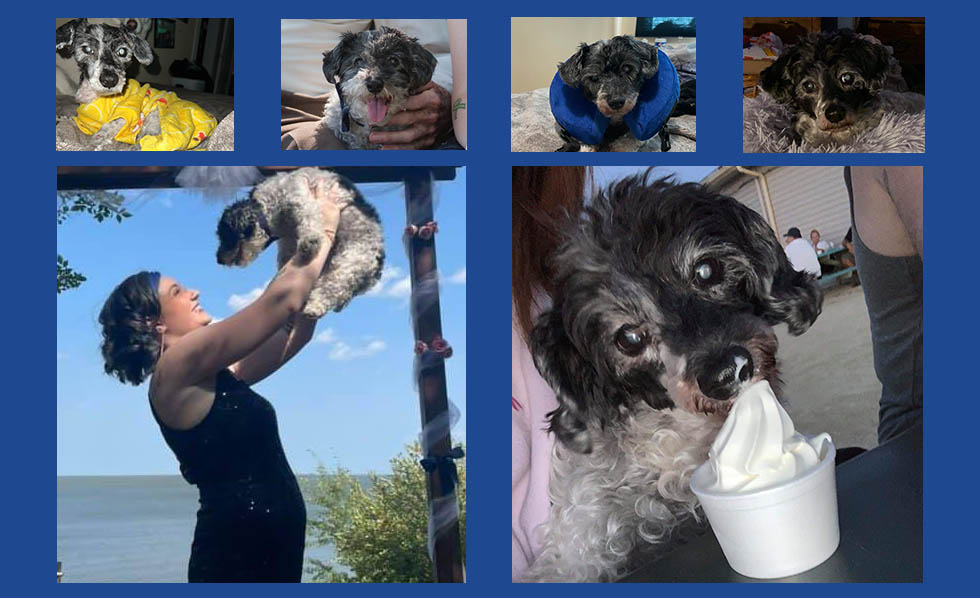 Moo
October 8th 2005- March 25th 2023
Moo was born on October 8th 2005, the only boy of 5. He was never afraid to demand attention and would climb up pant legs before his eyes even opened. Moo was the greatest Christmas present we ever received. Growing up, Moo was a trouble maker. Countless shoes were chewed, many chases after he'd escaped the yard and he would use his ole'pal Handsome's tail as a taxi service at times. Moo was spoiled by everyone whether it was with treats, tomatoes and carrots (our boy loved his veggies) or the endless cuddles and occasional ice cream trip. Moozer was daddy's little buddy and mama's foot warmer and stealer of the blankets and the bed. At 15 lbs Moo took up the most room on the bed leaving you and any other pet friends the very edge. Moo was always the alpha and was not afraid to show it, he would gladly share his tiny bed if that meant he got the giant Costco bed or the couch. Moo was the happiest little explorer and always loved an adventure, he could sniff out everything and anything. We had 17 amazing years with our little bug and we cherish every single moment. I wish you would have lived forever my boy.
I'll love you forever, I'll like you for always, as long as I'm living my baby you'll be.
Keep grandpas lap warm up there and don't let grandma fatten you up too much!
Until we meet again Moo
Trapp Family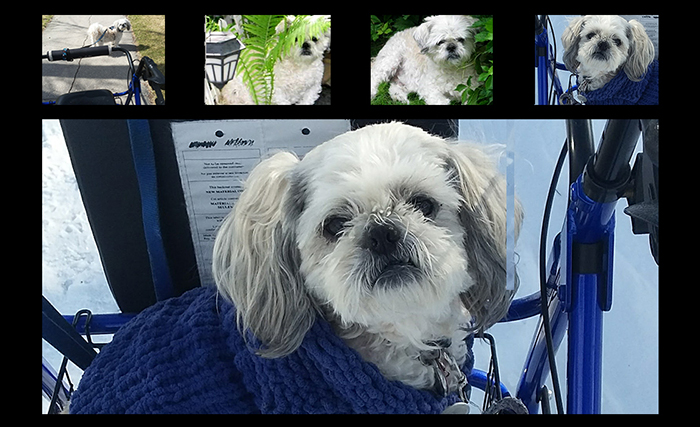 Always in my heart, Puppy
Maria Klepatz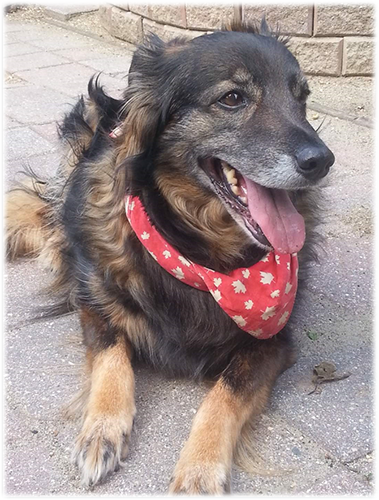 Moka
Fifteen years ago, a little ball of fluff came into our home and melted our hearts, who knew this would be the beginning of a wonderful, loving bond for life!
Throughout the years, you have brought us so much happiness, laughter, enjoyment, fulfillment and love ... and have become an incredibly loyal family member.
From "herding" my daughter and me as a tiny pup, to playing hide-n-seek, to joy rides in the family vehicle, to swimming at the Point Park,
to being the "family clepto" and taking off with our personal belongings ... you created a warm, fun-filled, exciting and adventurous environment!!
There was never a dull moment with you in our lives; each day brought new challenges, new surprises, new ideas, new things to do.
You were so full of energy 24/7 and it really kept us on our toes!
As the heavens welcome and embrace another furry angel to their pearly gates, know that you will be sorely missed by dozens of people here on this earth!
Every single person who has had the privilege of meeting you loved your energy, character, playful manner -- thank you for loving us the way we loved you, our beautiful border collie mix.
Until the 12th of never, we'll still be loving you ... rest in peace furry one! Love is all around you.
Dawn K. Martin and Family
Lilee
2012-2022
"I'm the first bright blossom you'll see in the spring,
The first warm raindrop that April will bring.
I'm the first ray of light when the sun starts to shine,
And you'll see that the face in the moon is mine."
Forever in our hearts: Tim, Kathy, Melanie, Justin and sister Mylie who is looking for you every day.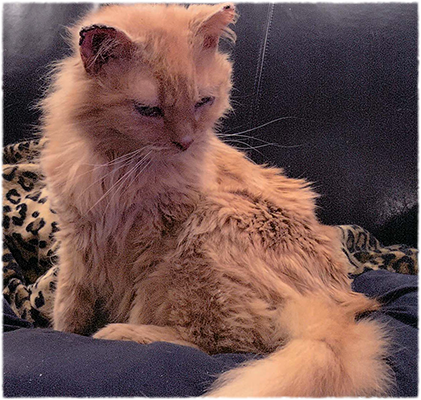 Ginger
I was just a kitten when we first met.
I loved you from the start, you picked me up and took me home and placed me in your heart.
Good times we had together.
We shared all life could throw.
The years passed all too quickly, my time had come to go.
I know how much you miss me, I know your heart is sore.
I see the tears that fall when I'm not waiting at the door.
You always did your best for me, your love was plain to see.
Eventhough it broke your heart you set my spirit free.
So please be brave without me, one day we'll meet once more, for when you're called to Heaven...
I'll be waiting at the door.
Love Forever
Your Mom and Papa
Judith and Raymond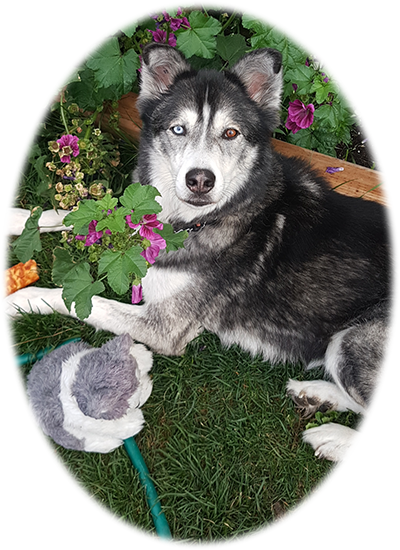 Rocky
RawRaw
March 14, 2013-June 18, 2022
Rocky was our handsome boy, our co-pilot and our best friend. He loved his brother and sister, he was their protector and their big brother. I remember bringing you home when you were 3 months old. You were so excited to be a part of our family. You were mama's first baby. I took you everywhere with me, we had so much fun together. I miss you so much it hurts. I know you are watching us from Heaven and protecting us still.
We love you so much Rocky! Forever in our hearts.
Jodie and Joel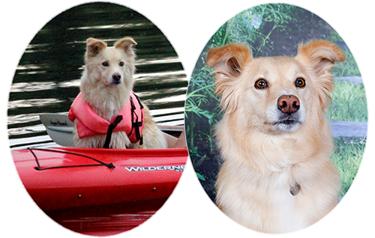 Trixie
Oct 2005-Feb 2022
We first met in April 2007. You were found starving in a ditch in Darlingford, I was mourning the loss of my dogs Tasha and Max. It was the start of a beautiful love story. It took 2 years to overcome your separation anxiety. You partook in obedience, agility, rally sports, went to dog day care, and ran in off leash dog parks, gaining confidence, built trust that I would always come back. I gained home repair skills, and learned not to leave shoes or any objects I liked within your reach. Along the way we met many friends, both 2 and 4 legged.
You were such a sweet, smart girl, learning from observation how to open fridge door, windows (greeted me in backyard when I knew I left you in the house!), screen door (slid it open to get out). You even walked up a ramp to the roof to get to me last summer. You loved being at the lake. Swimming, kayaking, chasing away bears, going for long walks, just being outside.
You were my best friend and constant companion, my heart is broken having to say goodbye. My joy has vanished, only sorrow is left. You're pain free now, playing with all your friends. Your sweet soul and spirit will always be with me.
Love you forever,
Brenda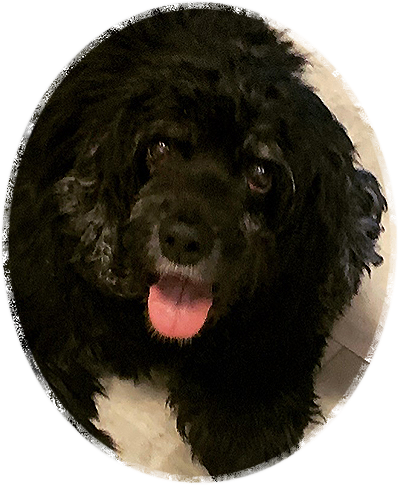 Chloe
Oct 26,2008-Jan 29, 2022
You were sweet, kind and gentle. You were the best companion, protector and family dog. You are now free of pain and walked the rainbow bridge. Run free and be happy.
You will be missed, rest easy baby girl
Tamara, Jason, Noah, Grace, Grandpa, Sadie and all other extended family and pets.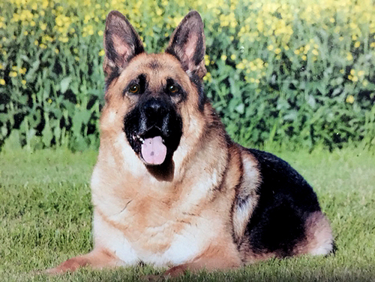 Sonar
April 9, 2008 - October 19, 2020
Sonar was a very loyal companion and gentle dog. His favourite toy was his squeaky ball and he would lay outside squeaking it for hours. He loved it so much he would fall asleep squeaking. He was always patient with other dogs and did not have a mean bone in his body.
I will miss this big guy so much every day.
Rest In Peace my friend and run like a pup again!
Love you Sonar
Sheryl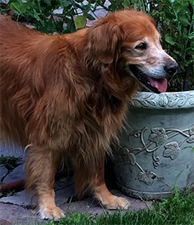 Ophelia Cook
Ophie
Forever in our hearts.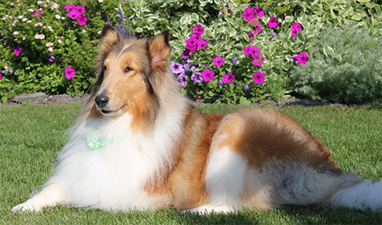 Kiera
2006-2019
In loving memory, Kiera
Your place I'll hold, you will be missed.
The fur I stroked, the NOSE I KISSED
And as you journey to your final rest.
Take with you this...I loved you best.
Rest easy gentle girl.
Sadly missed, Marv, Joanne, Cedric,Yukon, Purpur, Benson and Farel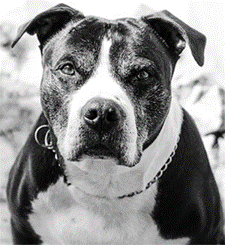 Taz (AKA: Piggy)
2007-2019
12 years you were in my life. You were my first dog. I remember the day I brought you home. Just a fat little butterball of cuteness you were. So excited and full of curiosity. You didn't stay little for long though. You had so much energy! Runs on my bike with you were one of my favourite things to do. It sure calmed your a** down! You kept me safe when I was alone. Such a loyal protector you were. I can't thank you enough for how you treated my babies. 6 years you protected them and loved them as your own. You were so good and gentle with them. They love you so much. It was one heck of an adventure with you by my side the whole way. I got to watch you turn old and grey. It pains me to know you won't be waiting by the door when we come home but I know you're with us in spirit. You were a good boy.
I will love you forever Piggy and I will miss you always. Rest easy my handsome boy. Love: Mama, Daddy, Jacob, Jaxon and your fur siblings Milo and Otis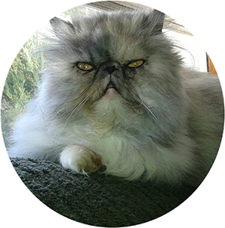 Cirina
2006-2019
We think of you as living in our hearts you touched.
Nothing loved is ever lost.
Cirina, you were and are loved so much.
Sadly missed by: Joanne, Marv, (Kiera). Cedric, Purpur, Benson, and Farel.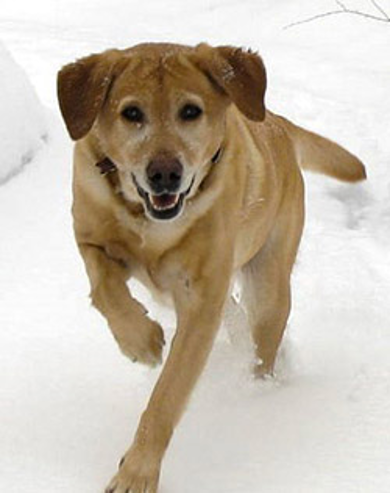 Lois
2006-2019
"Lois ('the party girl') thank you for all of the special memories; you will always be in our hearts"
Jack
2000-2016
To our beloved Jack
Thank you for the many years of joy you gave us.
We will love you and miss you forever.
From Cathy and Cliff and all of your extended family

Princess & Duchess
(2001-2016) & (2003-2016)
A Parting Prayer Dear Lord, please open your gates and call St. Francis to come escort this beloved companion across the Rainbow Bridge.
Assign her to a place of honor, for she has been a faithful servant and has always done her best to please me.
Bless the hands that send her to you, for they are doing so in love and compassion, freeing her from pain and suffering.
Grant me the stength not to dwell on my loss. Help me remember the details of her life with the love she has shown me. And grant me the courage to honor her by sharing those memories with others.
Let her remember me as well and let her know that I will always love her. And when it's my time to pass over into your paradise, please allow her to accompany those who will bring me home.
Thank you, Lord, for the gift of her companionship and for the time we've had together.
And thank you, Lord, for granting me the strength to give her to you now.
"So fly away and wait for me at the Rainbow's end, at the Rainbow Bridge. Just wait for me and I'll be there."
Love forever,
Your Mom and Papa
Judith and Raymond
Jake
2000-2015
What do you do when a good friend dies?
When all of the tears have all but been cried.
No matter how much, no matter how hard your try, The only thing to do is say farewell, GOODBYE- Until we meet again
Sadly missed by Marvin & Joanne Canine friends Kiera, & Cedric, Feline friends Purpur, Benson, Cirina, & Scruffy.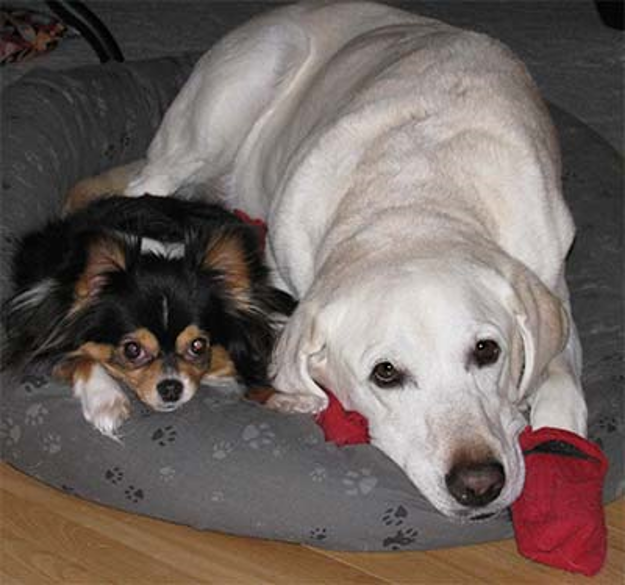 Tex (big brother) and Rocky
Tex: July 4, 2000 to March 24, 2012
Rocky: November 2, 2004 to February 7, 2015
Forever in our hearts. Two very special boys. Now you two are together again. Love your family.
Rusty
March 05/06 - June 05/14
Rest in Peace, my little Friend. Awesome cat. Miss you now and forever.
J. Brandon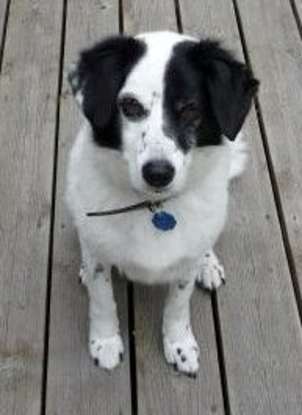 Mikki
Oct. 1/98 - Aug. 13/12
For our special boy who brought us love, loyalty and lots of laughs. You gave so much and asked for so little. You are forever cherished. We thank God for our time together. Rest in Paradise Monkey. Until we meet again.
Love Mom, Dad, Shawn, Justin, and K9 sister Lexis.
The Power Of A Pet - KO
My lovely cat, Ko, passed away February 23rd, 2012. He would have been age 16 this year. Ko was the Hydro rescue cat, who was rescued by Hyrdo staff from a blizzard where his paws were frozen in the snow. The cat was rescued, feet were fixed up, and it lived in the hyrdo warehouse. Eventually the cat needed a home, and found its way to my place. This owner was undergoing severe bullying for the last 7 years, and the power of a pet, one cannot describe. The presence of this little cat, named Ko, was that it gave one something to come home to and comfort one, in times of great bullying. Many days one sat crying and this cat would sit close, and make one feel not so bad about the bullying. My cat passed away Feb. 23rd, 2012, and it waited for me before it passed away, thank you Ko (Kosta Rico Sauve). At peace at the Rainbow Bridge Dear Ko. This cat taught me, that thru all the bullying, there aways was, THE healing POWER OF A PET. Thank you Ko.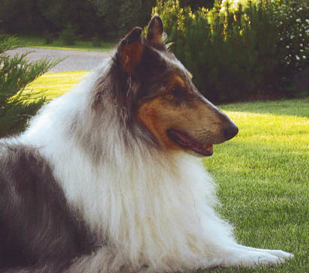 In loving memory of Coda
2002-2010
I Only Wanted You
They say memories are golden, well maybe that is true I never wanted memories, I only wanted you. A milion times I needed you, a million times I creid, If love alone could have saved you, you never would have died. Thank you God, for giving us Coda.
Sadly missed by Marvn & Joanne Canine "Brother Jake" and Feline siblings, "Purpur, Benson & Cirina"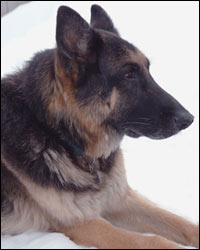 Buck
1996 - 2005
My friend Buck, I recall The times we had and they're hanging on my wall I wouldn't trade them for gold Because they make me laugh and they make me cry
All the times, the running and ball chasing, The licks and the bear hugs and the people and the places You were always there by my side And I miss you beyond belief
And my old friend, I apologize For not being around to say goodbye You left us too soon, and this is my way Of telling the tale that you were here and That the love and the laughter will live long after All the sadness and the tears
And we'll meet again, my old friend. Until then.
Tracey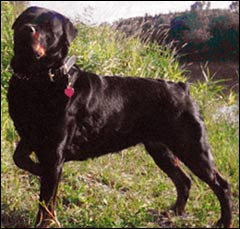 In Loving Memory of Our Beloved Friend Attika
January 3, 1997 - May 19, 2005
We thought of you with love today, If love could have saved you, You never would have passed away. Your family is sad and broken-hearted, And nothing seems the same, But your sweet memory will not depart, because you've left paw prints on our hearts.
Love and miss you always,
Dad, Mom, and family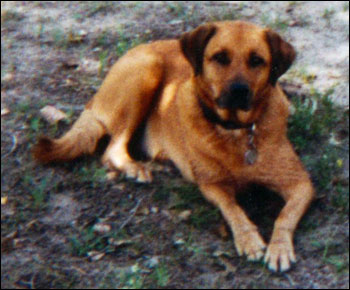 In Loving Memory of Jasmine
Murphy
1990-2006
In Loving Memory
Murphy, you were my precious pet for almost 16 years, how do I say good-bye to that kind of love. You gave so much and asked for so little in return. When you died, part of me died with you. The pain of losing you was so intense that I never knew such pain in my life.
Your last weeks were tremendously difficult as I watched you cope with your cancer and I struggled with the question of doing what was best for you. In the end you saved your best gift to me till the end by taking that decision out of my hands.
But even if I had known how intense the pain would be to lose you, I would never have chosen to miss that pain because to miss that pain, I would have had to miss the dance we shared for almost 16 years. Thank you Murphy for the best dance of my life. Till we meet again at Rainbow Bridge my MurphyDoodle.
Love, Mommy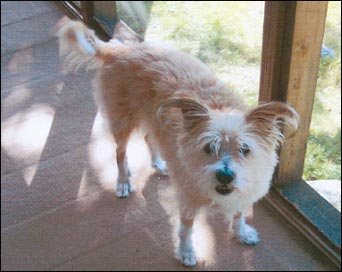 Max
1991 - 2006
You'll always be my Main Man my dear Max. You came into my life from a farmer's field in Morris and brought pure happiness and joy into my life.
We shared many great adventures together from Ontario through to B.C. Your love of life was infectious. You won everyone's heart, and will be sadly, greatly missed by all.
I'll love you forever, thank you for being my friend and guardian angel,
Love, Brenda
Tasha
1987 - 2007
My precious princess Tasha. You're together again with your buddy Max, running and playing. You looked after both Max and me, teaching us many lessons. You were the best friend and protector I could have. You loved exploring and the outdoors. I shall miss your bossing me around, letting me know when it was time for walks, dinner, or just attention. You were gentle, loving, incredibly intelligent and independent. I shall love you forever, and miss you immensely.
Love, Brenda
Lady
1989 - 2007
In loving memory Rest in peace little buddy
IN LOVING MEMORY OF ZEB Our 9 ½ Year Old GENTLE GIANT
ZEB was more than just a pet. He was our best friend and a role model. We adopted ZEB from the Humane Society as a 3-month-old abused puppy - his coat was tattered and scruffy-looking and he had horrible scars on his mouth. He had suffered from malnutrition and had a bad odor about him.
In time, with Lots of Love and Care, ZEB grew into a beautiful and majestic-looking King Shepherd cross of about 105 lbs. Both people and pets we encountered on our daily walks loved ZEB. He was always Playful, Friendly, Gentle and he Loved LIFE.
As a role model, he was the Ambassador of Goodwill, welcoming all to his 'Field'
ZEB taught us how to get along with others and their pets by his example. From watching ZEB, you would learn tolerance of others even if some didn't seem caring.
ZEB was a quiet boy who rarely barked. ZEB was a gentle and passionate dog who will be painfully missed.
When ZEB left us suddenly, he took a large chunk of our life with him.
We LOVE you ZEB and look forward to meeting you again in the next LIFE!
Rest in Peace
Your Dad and Mom Ken and Val Waldbauer
Tribute To Our Zack
1994 to 2007
ZACK was a best little friend to ZEB and to all of us in his family. ZACK was just under 10 lbs and ZEB was 105 lbs! He was frisky, mischievous and sweet. Until May 2007 three buddies included ZACK, his older brother ZEKE, and ZEB. ZACK left us in May and ZEB left us in June. Watching ZACK and ZEB play was magic - ZACK on his hind legs mock-slapping ZEB's big face was a rib-splitter. ZEB chased ZACK, licked his little head till it was very wet, and all the while, ZEKE lay lazily by just watching through half-closed dreamy eyes. Then they would all lay down for a long nap till the next round. We miss you ZACK but know you are in a good safe place with ZEB now looking after you once more!
Our Love Always, Val and Ken Waldbauer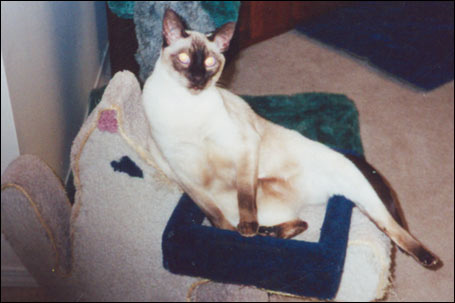 Tribute To Our Zeke
1994 to 2008
Zeke was loving, beautiful both inside and out, and our first of the boys to come into our home. He enriched our lives - first to arrive and the last to leave - our hearts were empty but alive with memories! ZEKE was a best big buddy to ZACK and a best little friend to ZEB and to all of us in his family. Until November 2008 the three buddies included ZEKE, his younger brother ZACK, and ZEB. ZACK left us in May ZEB left us in June. Watching our boys play was magic - then they would all lay down for a long nap till the next round. We miss you ZEKE but know you are in a good safe place with ZEB and ZACK now looking out for you once more!
Our Love Always, Val and Ken Waldbauer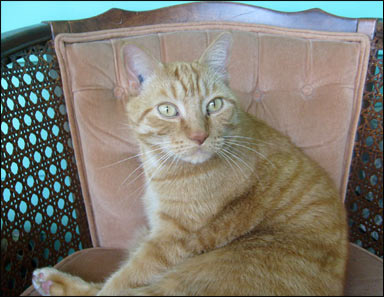 Buddy 'Kat'
June 16th/1998-April21/2008
'When someone you Love becomes a memory. That memory becomes a treasure.' We miss you Buddy 'k'. A good friend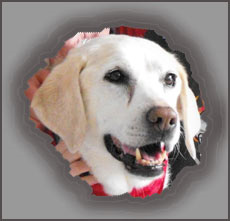 Willow
1993-2009
She is gone from our sight but never our memory, gone from our hearing but never our hearts, gone from our touch but her presence is felt, and the love that she gave us never departs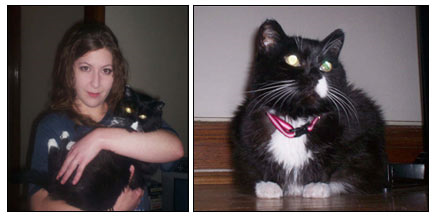 Pinky
I got Pinky when I was six years old and she was just a kitten. We grew up in the small town of Lowe Farm and later moved to Morris and Winnipeg. Pinky's last home was in Steinbach. She passed on March 16, 2009 at the age of 19. Pinky had kidney disease. Pinky was a very quiet, polite and independent cat. When she was young, she had a lot of kittens and she loved having kittens. It was her biggest joy in life. She also liked to eat a lot. She didn't play much but when she did, it was that much more special. Her favorite toys were bouncy balls from those vending machines. Pinky always had her tounge out, like she forgot to but it back in her mouth after bathing. It was one of the reasons for her name. Pinky was and still is everything to me. When other people would be out doing whatever it is people do, I would be hanging out with my child, my best friend and the love of my life and never wished it to be any other way. She made my life whole, content and happy. She showed me that the meaning to life is love, the unconditional love that we share. I have always and will always love her more than words could possibly begin to express. You are my sunshine Pinky and I love you very much.
Pinky in my pocket:
Pinky was sick so I let her go home now I keep her in my pocket so I am not alone
I keep Pinky in my book so she is there when I read
and when I am finished she is the last thing that I see
I keep Pinky in my purse because I always have it with me I take her out to show the world so her beauty they can too see
I keep Pinky on my nightstand so I can tell her goodnight and in the morning when I wake up she is the first thing in my sight
I keep Pinky in my heart because without her it would not beat everything else life can take away but Pinky in my heart I will keep
Tania C. Friesen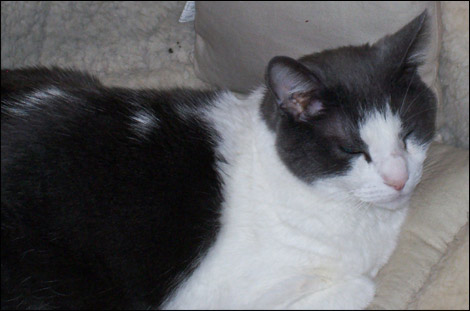 Marty
Born:January 1,1995 to July 12/2009
Our baby boy "Marty" was a beautiful loving cat.
We were together for 14 wonderful years.
Due to an illness we saw you suffering, so we decided to say our good-byes.
It broke our hearts to leave you go, but you will always be remembered forever.
Our dear baby boy you will never be replaced, and always be in our hearts.
With lots of
Mommy and Daddy
and family
xxxxx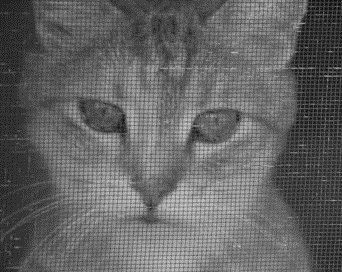 Dusty Stevens
July, 1992- January 10, 2010
You were a member of our family for so very long - so full of life, energy and cuddles. We miss seeing you at the door, waiting to greet us and to make your escape into the fresh air. You were committed to staying with us, outliving two companions and even making your way safely home after being lost outside for two weeks. Even in the end, you were so strong to last for as long as you did. We are glad you are no longer suffering, but will love you and miss you always.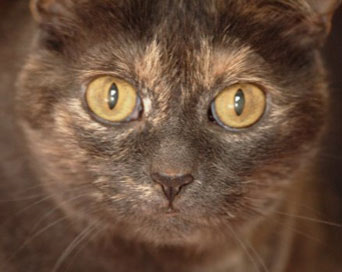 Nala Stevens
1996 - February 14, 2008
Rescued by Mommy Sandi you started off so tiny, but you grew into a little chubbster with a lot of love and a lot of nibbling. You were so cute with your and your short little legs kicked up in the air for a belly rub. You were cuddly - on your terms - and a great pal to Felix. Always easily spooked, you ventured outside only at night, to safely chase the bugs and never went far. It was difficult to lose you so suddenly, and we wanted to hold on longer, but we knew we had to spare you the pain. We miss you and love you!
△
Contact Us